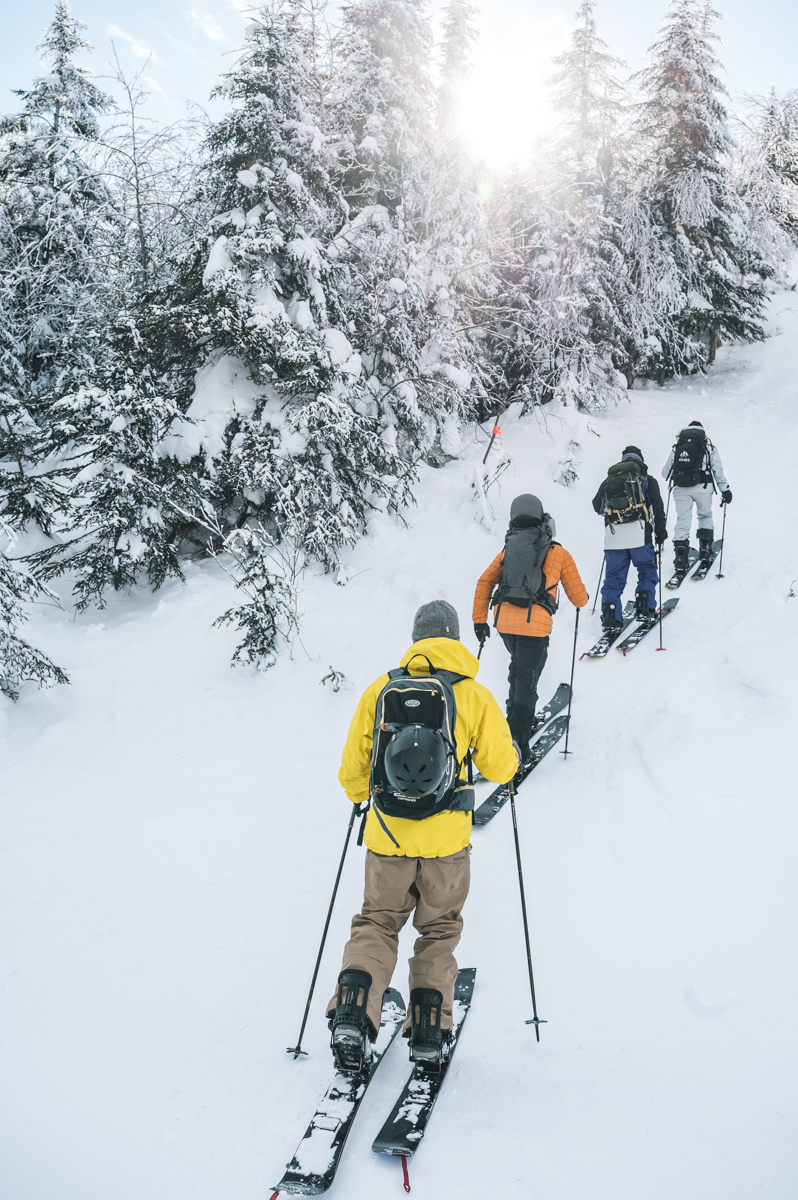 The Chic Touring package (1) includes
1 night lodging
1 day of touring with a mountain guide
3 meals
* NOTE

: the prices displayed are an average price per person, and will vary according to your choice of accommodation and the number of occupants. We have a large selection of room types and private homes.
ECONOMIC LODGING**
Double occupation (303.05 $ single occ.)
293.55 $
Comfort Lodging**
Double occupation (323.05 $ single occupation)
303.55 $
The day of skiing begins with an American or continental breakfast which is served from 7:30am at the Quartier Général du Chic-Chac (the church). At 8:15 a.m., a brief information session on the course of the day is held in the basement, as well as the delivery of equipment (Beacon, shovel and probe).
The guide/client ratio is approximately 1 guide for 6 clients. Departure is at 9:00 a.m. behind the Headquarters, either towards Mount Porphyre, Lyall or other.
The ski day ends around 3:30 p.m. depending on the weather and the brightness of the season. Then, the guests are expected at HQ for the dinner service taking place from 6:30 p.m. to 7:00 p.m. Dinner includes an appetizer, main meal and dessert.
It is recommended to bring a minimum of one liter of water to stay hydrated during the activity.