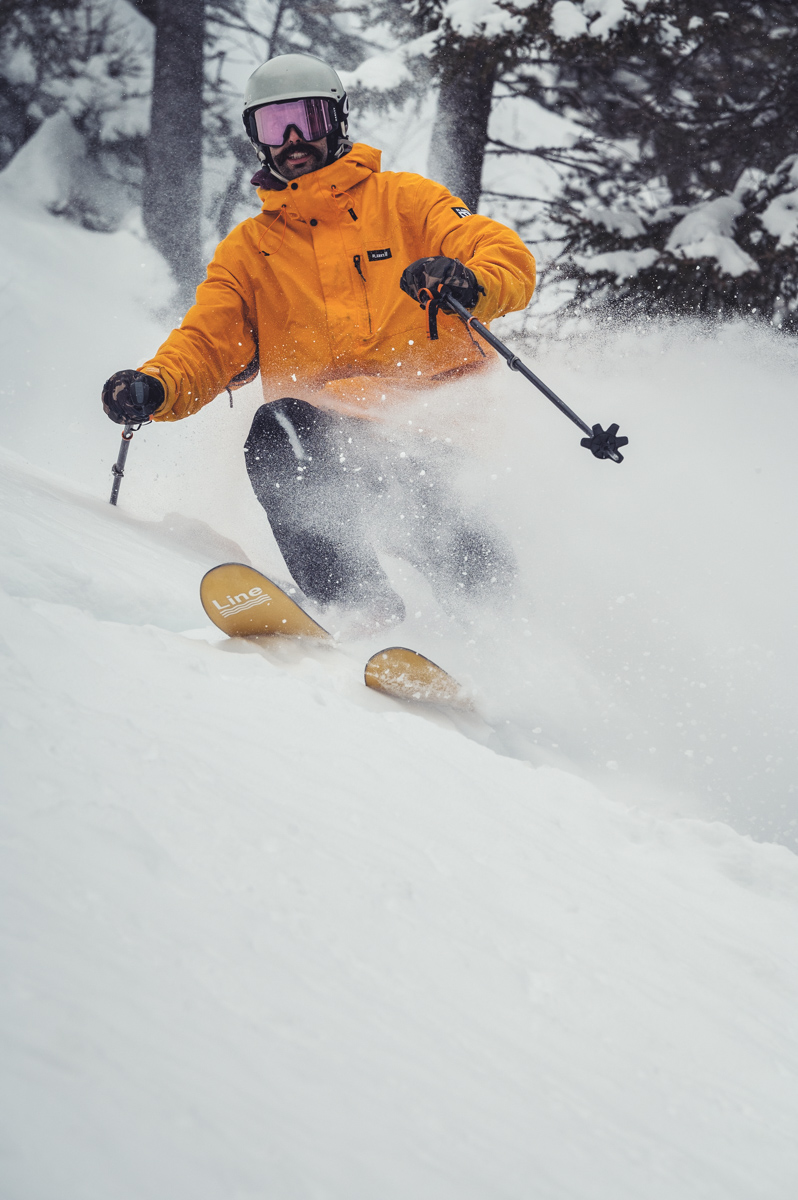 The Pow-Wow+ package includes:
4 nights accommodation
3 days of skiing with a ski lift.
11 meals (including dinner on the evening of your arrival and breakfast on the morning of your departure).
Economic Lodging**
Double occupancy (1967 $ single occupancy)
1929 $
Comfort Lodging**
Double occupancy (2047 $ single occupancy)
1969 $
*Price per person and basd on lodging classification
The day begins at the Chic-Chac Headquarters (old church) with an American or continental breakfast served at 7:30am. A brief information session on the day's activities is held on the 1st floor of the Resort at 8:15 a.m. You will be given your necessary equipment ( beacon, shovel and probe).
Depending on your activity, the ascent is by Cat-ski, heli our touring. The guide/client ratio is approximately 1 guide for 6 clients. Departure from the Headquarters, to either Mont Porphyry or Mont York, is at 9:00am.
Due to the remoteness of Mont York, participants will be served lunch in a prospector tent on the mountain. However, it is recommended, especially for those with a sweet tooth, to bring additional nutritious snacks. For participants from Mont Porphyry, a return to the HQ is scheduled at around 12:00 to 12:30 pm. However, this option falls under the decision of the group's majority. The second option is specially prepared individual lunch boxes.
The ski excursion ends around 3:30 pm depending on the weather and the daylight available. Afterwards, guests are expected at the Chic-Chac HeadQuarters for dinner service starting at 6:30-7:00 pm. Dinner includes a starter, a main course and a dessert.
*It is highly recommended to bring at least 1L of water to stay hydrated during the activity.