Chic-Chac and Lemay architecture transform


a church into a multi-purpose space
Murdochville, December 9, 2020 –
The team at Chic-Chac—the best off-piste ski resort on the east coast—is announcing a new phase in their development with the transformation of the Murdochville church.
As of winter 2021, this new space will feature a restaurant-bar with seating for 160, a concert venue that seats 400, a boutique, and rental services for private events—all designed by Lemay architecture. This $1.2 million investment aims to provide a world-class after-ski resort experience.
 
A powder paradise with a Scandinavian touch
"Locals and visitors to Murdochville will discover a space with a Scandinavian influence," says Guillaume Molaison, co-owner and founder of Le Chic-Chac complex in the heart of the Chic-Chocs Mountains.
 
"We wanted to preserve the church—including its size and bell tower—and have it serve as a kind of beacon and headquarters for visitors and the whole Murdochville community," adds Simon Lemay of Lemay architecture. "We will work thoughtfully, prioritizing the social links between the church and community." Le Chic Chac acquired the church in 2020 after it had been on the market for some time.
Architecture that focuses on restoration and adding value
The architectural work will be undertaken by Lemay, a firm known for dozens of iconic projects in Québec and around the world. "This new project is part of an ideology of sustainable development," says Simon Lemay. "Our goal is to restore the structure in a way that showcases its original components."
 
The first phase of this project will focus on the indoor spaces and roof, and the second will concentrate on the building's outdoor aesthetic. This work will include restoring the original woodwork—which links seamlessly to Mont Miller's ski hills and surrounding area—as well as adding large windows, natural light sources, and a generous patio. These are all part of the ongoing development of a 4-season recreation and tourism experience.
Le Chic-Chac was founded in 2009 by Guillaume Molaison and Eloïse Bourdon, who wanted to create a space for avid off-piste skiers like them. The site has become a key economic centre in the area, promoting the revitalization and expansion of the former mining village of Murdochville. The development of the York, Porphyre, Lyall, and Miller mountains as well as the addition of accommodations in the area has attracted a growing number of visitors looking for a ski experience that's similar to what's available on the west coast. In September 2020, Chic-Chac announced the addition of new ski hills that aim to diversify their offer, and in October they launched their new brand image and website.
 
In the summer months, the Lac York outdoor recreation centre offers a relaxing environment with plenty of activities, nestled among the surrounding mountains. Since 2020, a partnership with regional airline Pascan provides visitors with packages that include transportation from airports in Saint-Hubert and Québec City.
Highlights:
Investment: $1.2 million
Resto-bar (seating for 160), concert venue (seating for 400), reception, rentals, boutique, offices
Architectural concept: Lemay
Engineering: FNX-Innov and TR3E
General contractor: Bédard-Laroche
Construction, plumbing, electricity: Groupe Ohméga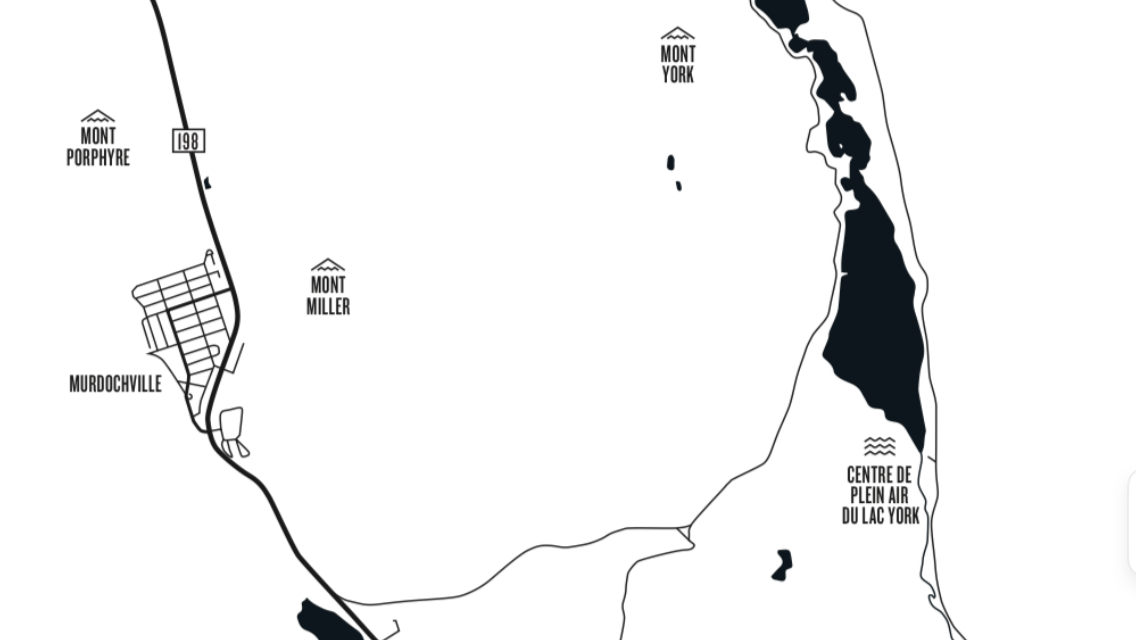 Media Relations – Groupe CK7
Caroline Cossette
[email protected]
514 918-2116